Avenue Open Kitchen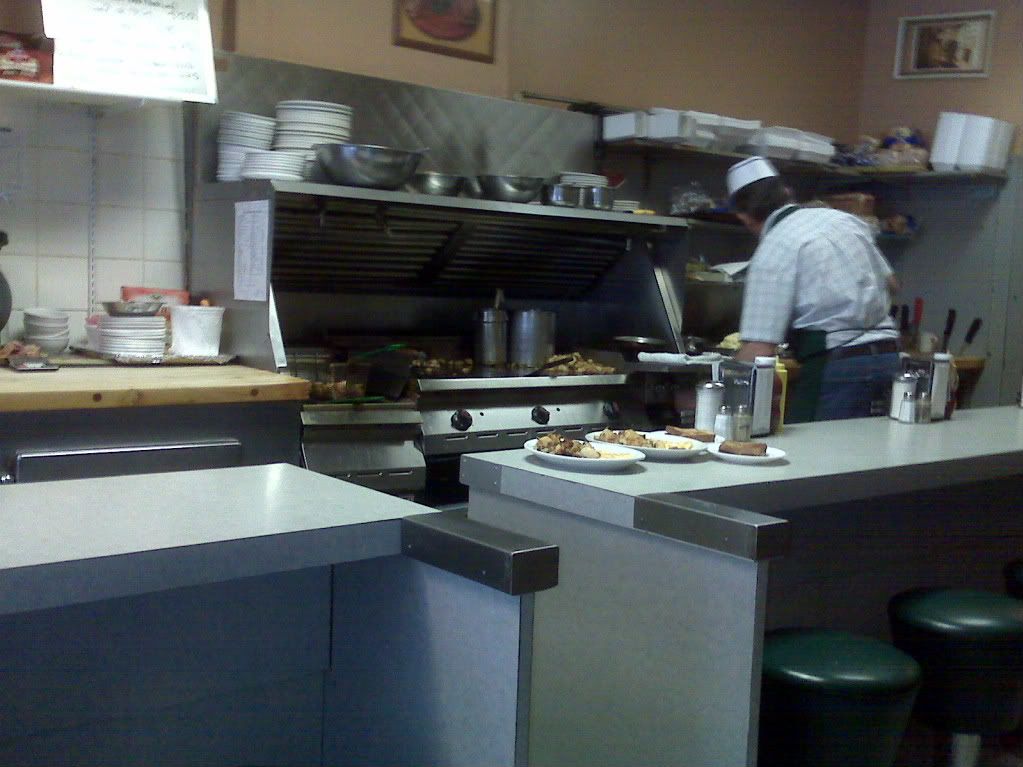 Address: 7 Camden Street, Toronto, ON M5V 1V2
Phone: (416) 504-7131
Hours: Mon-Fri 7 am - 5 pm
Avenue Open Kitchen is one of Toronto's greasy spoons, situated in the Garment District a short walk from Chinatown, near Queen and Spadina. It doesn't look like much from the outside… or the inside, which seats a dozen people at best. However, it's known for having good, cheap diner food; the slightly above standard but very basic, classic fare of sandwiches, burgers, fries (and poutine), mac 'n' cheese like mom made and all-day breakfasts.
The interior is a narrow room like most diners, with dull counters and stools, booths, and an open kitchen. The decor isn't much, including a collection of news clippings with the review that declares "what you may not realize is that there's a fine art to making food that tastes so good but makes you feel so bad (physically and mentally)."
✘ Avenue Open Kitchen on Yelp.
page revision: 4, last edited: 29 Jan 2013 22:16