Lucy Vega
"Hey, you ask me — conceding is just another word for losing. I plan on winning, not rollin' over. No deal, buddy!"
Casting: Aimee Garcia
Gender: ♀
Date of Birth: ♌ August 22, 1984
Age: 29
Place of Birth: East Los Angeles, California
Occupation: Attorney; Junior Associate, Yonge, Levine & Ginsberg
Registration Status: ☐ UN ☒ REG
Theme Song:
Coming soon
Hooks: ✔ Law ✔ Streets ✔ ACRU/Police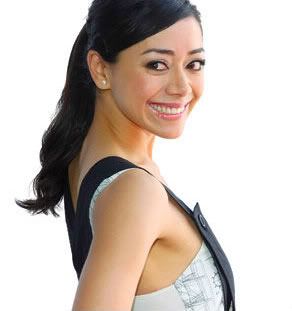 Once a sly little investigator for the Los Angeles County District Attorney's Office, most people — of the many — who were acquainted with Lucy "Leo" Vega a few years ago tend to be surprised when they find out she's now a junior defense attorney working for the firm of Yonge, Levine & Ginsberg, specializing in defending ability-related cases.
---
Background
Divorced parents, two daughters, Los Angeles the story of Luciana Vega wasn't all that different from a lot of girls in her neighbourhood. But Lucy wasn't just any girl, and her family wasn't just any family; there's no such thing. Everyone has their quirks. Everything has a story: that's what she learned growing up. Her father, just scraping by as a part-time private investigator for a tiny company whose jobs usually included unraveling the most basic petty mysteries to supplement the rare corporate contracts it would acquire, would often take her and her baby sister, Carmen, in the car with him on jobs. It was out of necessity more than adventure their mother wasn't very reliable but Lucy thought it was exciting however dull the reality was. And she paid attention.
A happy, feisty, but easy to get along with kid, Lucy was nevertheless burdened, from a young age, with helping to raise Carmen, several years her junior. The second Carmen was old enough to more or less take care of herself, Lucy got a taste of what it was like to be untethered, and dove into her teenage years with verve and vandalism. She didn't rebel so much as just have fun with her life while trying to sneak away from consequence, a trait she didn't go on to grow out of. Even though she became the little troublemaker in the family, she had no plans of blowing her future off; when it came time for college, she did what seemed expected and went. American Dream, right?
Her Cuban father was proud when she chose to go into the field of law. The system seemed interesting enough to Lucy, and being a lawyer was supposed to pay well. School and professional career choices just weren't her thing and she didn't dedicate a vast amount of thought to the decision; it just seemed good at the time, and her grades were just stable enough to let her into a decent, if not world-renowned, school.
It wasn't until a number of years into law school that Lucy became quite convinced she'd be happier on another path. Her education was one huge struggle, but, more than that, she wished she'd gone into Journalism instead. By then, it seemed too late. Without the academic drive to switch to a whole new track, she kept on trucking with her schooling. By the end of her rigorous studies, she was shaping up to be a decent lawyer. With the bar exam behind her, she picked up for a change of pace in a small but fast-paced firm in San Diego for only a year. She was successful, even if her heart wasn't always in the right place not unusual among her peers but then she surprised everyone by quitting the law game.
Logs
Quotes
"Ha! Come on, it's just assault."// — It's A New World
Trivia
Lucy used to work for the District Attorney's Office as an investigator. She worked there longer than she's been a working lawyer, and her previous position is how most people know her.
She's the kind of person to casually hang out with people she battles on the courtroom floor after work, as well as all manner of law enforcement (and some shadier sources) from her investigative days.
Lucy is 5'4". And three important quarters.
Since she defends specifically ability-related cases, Lucy regularly drops in on the ACRU because of their shared involvement. (Sometimes she just drops in anyway.)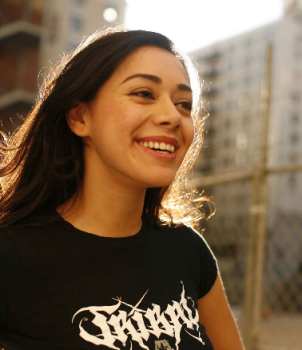 page revision: 2, last edited: 24 Apr 2013 17:40